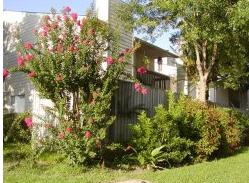 Address Information:
P.O. Box 96046
Houston TX 77213
Phone: (281) 457-5341
Fax: (281) 457-5343

Type of Property:
Townhomes

Property Manager(s):
Patrick Thompson


Board of Directors:
Phillip Hunter
Sherman Sterling-Bey
John Como
Nancy Duncan



Bulletin Board:
Trash Pick Up Days - Tuesday is trash collection day. Heavy trash collection is the LAST MONDAY of even months. Please store your containers out of public view, per the deed restrictions of our community.
Board Meeting - Please call or email JDH if you wish to contact a board member or address the board at a board meeting. We will be happy to place you on the agenda.